With Regent Seven Seas Cruises, Norwegian Cruise Line Holdings all-inclusive luxury brand, I currently work on all types of digital assets for the Domestic (US/CAN) and International (APAC, EMEA & EMEA/BR). This includes display and paid social assets for Digital Marketing Campaigns, creating and coding HTML emails and providing support to the web team.
EMAIL MARKETING - CREATING & CODING
On a weekly basis, I work on 7-8 email projects in total between the Domestic and International market. Each market has its own niche consumers and goals so I work very closely with both teams to ensure the creative aligns with those respective goals. The email process consists of choosing and designing supporting imagery and working with the HTML to make it into functioning, streamlined code. 
I have improved rendering on Gmail and Outlook email platforms as well as further debugging and adding more accessibility support to our HTML templates. While an error in the code is rare, it's one of my favorite things to solve and share troubleshooting solutions with the team.
DIGITAL MARKETING CAMPAIGNS
Currently, I am the lead designer for all Digital Marketing Campaigns. This entails art directing, building and relaxing assets for both markets that help our creative be aligned on a global scale. Assets include display and paid social as well as asks for different vendors as funds become available.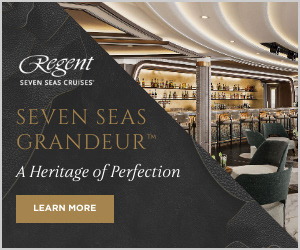 WEBSITE SUPPORT
I currently support the web team in pulling and cropping any imagery they need across the website. I am also in charge of maintaining and updating the SVG Deck Plans that allows website visitors to interact and explore the decks on each of the ships. 
To keep SVG building in-house and not outsource it, I created the SVG Deck Plans for the newest ship in the fleet, Seven Seas Grandeur.